Impeccable and fast service, low cost.
I have already recommended to many of my friends!

I was just going to write to compliment you on the excellent work.
The service has always been very efficient, the punctual time and definitely perfect job.
He has been a great success and in particular the direct recipient is enthusiastic. But being a real fan would want to have the duplicate total figurines and more he pointed out some oversights, so short I will work on a new project,
Thank you.

Great service!
A site very well done and very clear. Precise assistance, punctual and friendly.
I ordered a sticker album and I must say that the quality nothing to say, everything was perfect; In addition I have also received many duplicates' stickers.
Gift loved it, thanks my-e.eu! I have recommended it to many friends!

Site intuitive product very good and delivered quickly.

Everything perfect, great product, excellent service!
Thank you

I was very pleased with the end result that both of your friendliness and helpfulness. I think definitely riutilizzeró your very voletieri service. Compliments.

Product line with expectations. Happy boys. The seller has come to meet my needs without any problems. Highly recommended.

… I take this opportunity to thank you and tell you that the work was really well done, very successful among children!
Compliments!
A perfect job. A prompt and very proper assistance. I cannot thank you enough. The results were above our expectations. The children of Cus Milano are over the moon. As parents, seeing them trade your stickers is something wonderful. The only problem is that now even grown-ups want them! I know that we'll have to re-do these again next year. We'll be re-ordering.
I received the album and I must say a great job was done, the little ones are enthusiastic and surely, given the success it is getting, we will re-order again next year.
Today I received the albums. I find them really beautiful, the packets are in the box divided by collection as requested. Thank you

The album proved to be a success, warmly received not only by the parties portrayed but also by the sponsors. By reserving the distribution of stickers to dealers in the country, the sponsors have found an effective response to the given input.

I thank you for the nice work and send warm greetings.

I created our family's album, gave a copy to each brother … It was quite a sight! Thanks I surprised them all.
I am writing to thank you for the beautiful sticker album that you have produced.
We are really satisfied as a whole, with the material used for the album as well as the individual stickers. The inside shows attention to every detail, graphically it is perfect, in addition to your willingness to implement all of our changes or ideas.

Arrived and to our surprise, it's much nicer than we thought. Congratulations on the packets, 1 in every 5 stickers, what a delight!

Excellent and timely service, reliability, delivery times complied with, excellent print quality, results in line with expectations, great quality/price ratio.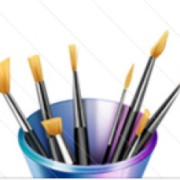 The client has decided to bring to life through a sticker album illustrations drawn months ago and was afraid of the results. However, browsing through the album, tearing open the packets, seeing the stickers and sticking them was exciting even for me, never mind the children! Thank you, well done! good job.
Everything arrived safely, beautiful. Fast and good job.

I've found a technical and commercial partner in you who advised me all along the way, allowing me to earn and delivering an excellent job. Thank you!

Arrived! Congratulations on your professionalism.
I would like to thank you as I received everything and I must say that you were really great and fast.
Thank you very much again for the availability and efficiency.
I wish to thank the Mey company for their service: skills, transparency, professionalism, knowledge of market "dynamics". When stakeholders express passion for their own work, this is when the project comes to life.
A heartfelt thanks goes out to Fabio for his courtesy.
Exceptional! The album was much nicer than I had hoped, the cardstock cover was thick and laminated. Fully customised packets. FSC certified, production card …. In short, an outstanding job. Thank you!
Very happy thank you. We sold out 120 albums and 2,800 packets in 11 days and as duplicates were on demand, we requested the stickers we needed which you sent us within a week. Well done!

I confirm receipt of the order in perfect conditions and with exciting results.
Sincerely.
I was amazed by the printing quality and product care. My warmest congratulations.
Thank you and see you soon!
Congratulations for an excellent job!
I would really like to congratulate you on the speed and the excellent job done. Hearty congratulations.
I left with some doubts and instead pushed for customisation levels, but as I was making the album I noticed what a wonderful project this was. The package arrived safely (well done with the inside as well as the support material which had not been requested). A delightful surprise. Great satisfaction. Thank you

Package arrived!! Great and wonderful product.
Thank you for your kindness.

We received the requested material … CONGRATULATIONS!!!! A really nice job that has gained immense popularity. We are very pleased with what has been achieved, a real success.
I wonder if the requested albums will be sufficient: even friends and supporters are now asking for them…

I am satisfied with the product received, which entirely corresponds to the description.
Moreover, even the timing of production and delivery have been within time frames and fully complied with.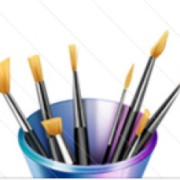 Today I received the album, and I'm really happy with the results!! Thank you for the excellent work, and especially for the speed!

Made photos with the smart option, created the layout and ordered on-line. The parcel arrived a week later. Distributed stickers and sticker albums at the club. A hit!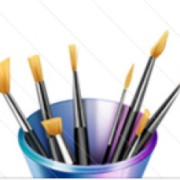 The idea of a sticker album to give away is fantastic! Ideal for many occasions … weddings, family tree, group of friends, vacations or trips…and so much more!
My-e is a very clear and simple to use programme, and the material arrives in a very short time! Opening your album is a beautiful experience in itself, but giving joy to others makes it all the more beautiful. I gave the stickers out a few at a time so they could enjoy them better.
I will definitely be using Mye again and recommend it as a great idea for surprises and gifts!

Together with the parents of my son's nursery school class, we decided to give a heads up to the album and teachers with the photos of our children as a reminder of the school cycle that had just ended … it has been a real success! Everyone gave us compliments.
Creating the album took quite a bit of my time, but only because the material was of several children and I lacked time, however the site's explanations are simple and comprehensive. Once ordered, it arrived earlier than expected. We had a small problem but they helped us solve it quickly and with much kindness and professionalism.
I recommend this original idea which has such an effect on those who receive it to everyone.

I take this opportunity to express my appreciation for the professionalism you have shown in the course of your work that has been substantiated in the courtesy that you have always had to respond to the requests made in telephone conversations and in the punctuality and efficiency with which you have delivered the yearbook we ordered.
The product has been a great hit among the kids and their families that will certainly strengthen our conviction to re-do it again next year with other similar initiatives.

An efficient, accurate and timely service, full availability. The product is well made and done in a professional manner. Money well spent. Again, thank you for your courtesy!

I must say that the album was really liked by all, and in general the assitance service both during the process of creating albums as when ordering was efficient and courteous!
Timely delivery.

I had my doubts but … Well done!

Today I received well ahead of schedule the material ordered. I was surprised by both the quality and the speed of the job. Even though I had put you in a difficult place in terms of time frames, you were able to deliver the work well in advance.
Great job, I will definitely do good publicity for you!
Thank you

A gift has never been more appropriate! We gave our granddaughter the sticker album of her first seven years, and this has been a satisfaction from all points of view. Intuitive site, easy processing, easy uploading! The service was great: even the packets of really cute stickers!
Beautiful! Easy to use and you bring home a package with no surprises. Good job!

Thank you very much, package arrived today! Fully satisfied. I will certainly speak well of you and will contact you in the future.

We created the album by ourselves, spent little and earned well.